The Three Rivers Group of parishes is a United Benefice.
The Group comprises the parishes of:
Chippenham - St Margaret
Fordham - St Peter & St Mary Magdelene
Kennett - St Nicholas
Isleham - St Andrew
Snailwell - St Peter
Each parish has its own Parochial Church Council (PCC), looks after its own finances and has its own style of worship.
The ministry team comprises:
The Rector - The Rev'd David Cleugh has been appointed as Rector for the Three Rivers Group David is currently Priest-in-charge of the parishes of Leadgate, Medomsley and Ebchester in the Diocese of Durham.

The Bishop of Ely will institute David to his new post on Friday, October 20 at 7.30pm in St Peter and St Mary Magdalene, Fordham.


The Rev'd Sue Potts, Associate Priest.
Mrs Carol Taylor, Licensed Lay Minister.

Mr Mark Liversidge, Authorised Lay Minister (Music) at Isleham.
Chippenham
Listed Grade I
A visitor's report
Map
Fordham
Listed Grade I
A visitor's report
Map
Kennett
Listed Grade IIs
Map
Isleham
Listed Grade I
A visitor's report
Map
Map of the area

Snailwell
Listed Grade IIs
Map
A novel view of the church in Fordham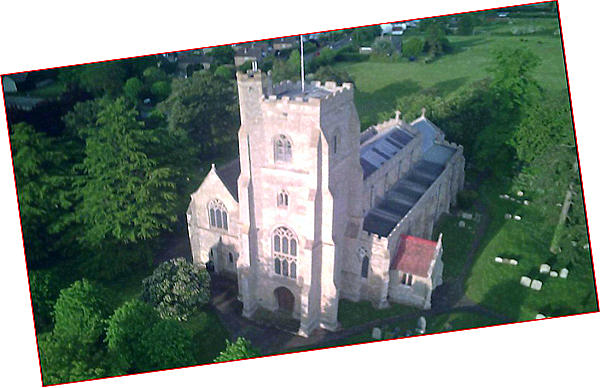 A bird's eye view of St Andrew's Isleham